JCP is a peer-reviewed, open-access quarterly with the objective of publishing original articles, creative research and review articles on a broad array of topics relevant to recent research trends on the intersection of national and international politics.
JCP encourages manuscripts from a wide range of Political Science disciplines to be considered for publication, including Comparative Politics, International Relations, Public Policy, Public Administration, Political Theory, Political Thought, Political Economy, Political Sociology and Geopolitics. Original research articles, research notes, review articles, short letters to the editor, and editorials are among the sorts of manuscripts we evaluate.
The journal is aimed at disseminating information about current events in Politics. The journal has an illustrious interdisciplinary Editorial Board that reflects the breadth of topics covered in the publication.
Bangalore University's insignia appears on the cover of JCP. Scientific Research Solution Pvt. Ltd. provides online processing and hosting services. The journal publishes quarterly issues and supports the Open Access policy, which enables anybody to access scientific research.
Publisher Information
Department of Political Science
Bangalore University
Mysore Rd, Jnana Bharathi, Bengaluru, Karnataka 560056
Contact email: [email protected]
Phone: 080 22961731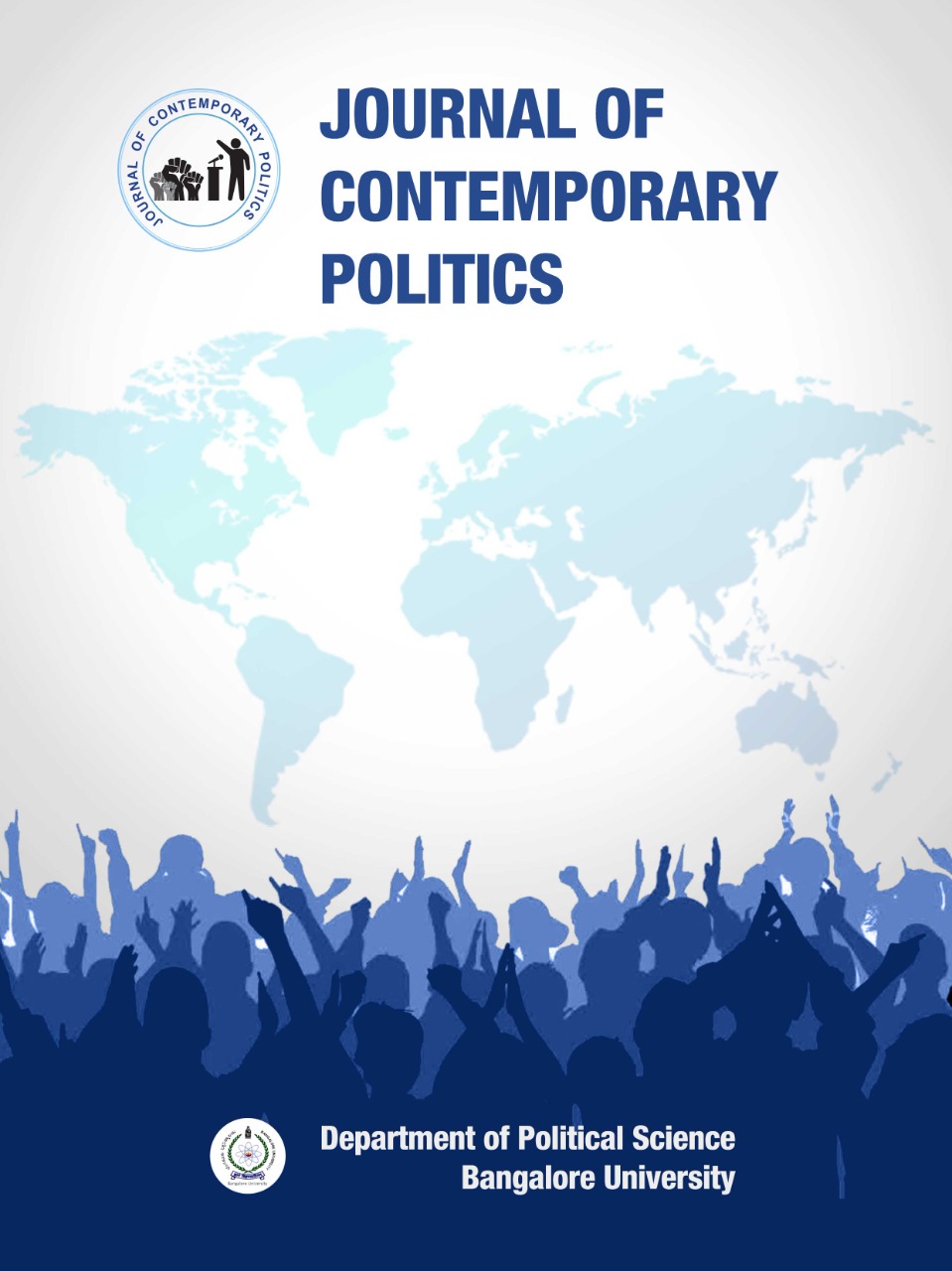 Journal of Contemporary Politics
Editor-in chief: Dr.S. Y. Surendra Kumar
E-ISSN 2583-6811 Language: English Starting year: 2022 Publication format: Online